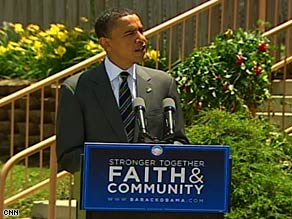 Catholic Republicans often demand that Catholic voters set aside concerns such as worker rights, racial fairness, world peace, social justice and care for the poor to vote solely on the abortion issue. While many Catholics reject the idea that every other issue needs to be forgotten about, increasingly even when just considering the abortion issue, some Catholics are concluding President Obama is the better candidate. Mitt Romney has more positions on abortion than fingers on a hand, but most recently said he had no abortion issues on his agenda should be become President.
Professor Charles J. Reid, who teaches law at the Catholic St. Thomas University makes the case that Obama is the pro-life candidate here:
http://www.huffingtonpost.com/charles-j-reid-jr/catholic-pro-life-and-voting-for-barack-obama_b_2024427.html
And in another article, it is reported many Catholics say President Obama is actually a pro-life hero.
More here:
http://www.religiondispatches.org/archive/sexandgender/6501/barack_obama,_pro-life_hero
Polls actually show that a substantial number of pro-lifers are voting for the President. Romney has also caused concerned among authentic pro-life Americans by his opposition to controlling Mercury and other poisons that cause abortions for pregnant women.