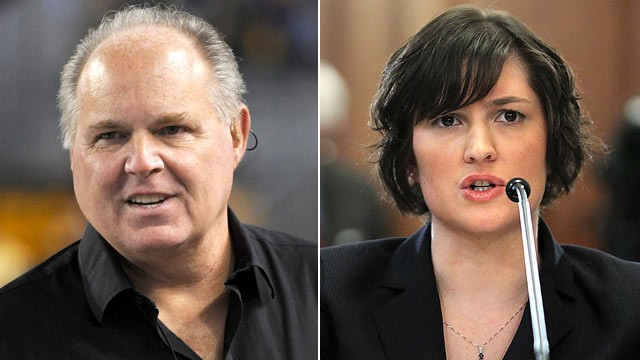 President Obama, President DeGioia Condemn Crude Personal Attack on Student
Rush Limbaugh
, one of the most listened to conservative commentators called Sandra Fluke, a Georgetown University student, a "slut" and a "prostitute" for her use of contraception. (BTW, in 2009, Limbaugh returned from what has been said to have been a "sex tourism" trip to the Dominican Republic with a suitcase full of Viagra and condoms).
President Obama
called the student to express his disappointment that she has been the subject of inappropriate personal attacks by the conservative radio commentator and to thank her for exercising her rights as a citizen to speak out on an issue of public policy.
Georgetown President John J. DeGioia
praised Fluke's "civil discourse" in a letter to the school community and at the same time criticized Limbaugh's stance, writing, "And yet, some of those who disagreed with her position -- including Rush Limbaugh and commentators throughout the blogosphere and in various other media channels -- responded with behavior that can only be described as misogynistic, vitriolic, and a misrepresentation of the position of our student." Georgetown, a Jesuit university, is the oldest Catholic college in the nation.
The Limbaugh comment was made as part of the debate around the Blunt Amendment, which would allow bosses to exclude any drug or treatment from a workers' heath insurance if the boss claimed a moral objection. The Senate defeated the measure and House leaders are backing away from previous commitments to bring it quickly to the floor for a vote.
There has been some question as to how many bosses would ban various procedures, tests or drugs from their employee's health care plans. House
Republican Leader Eric Cantor
(a supporter of the House version of the Blunt Amendment) provided some clarity by saying "millions" of bosses would claim a "religious freedom" exemption.
Republican efforts to restrict contraception is emerging as the major social issue in this year's election, with Mitt Romney wasting no time in putting himself on both sides of this issue.